Community Central reduces administration time for communities, specifically around communication and event management.
Community Central is integrated with Community2Go (App) and together they better enable communication and facilitate greater member engagement.
List managers within a community (like a coach/team manager) have a dashboard showing their team lists and allowing them to upload and include documents in email/push messages along with Calendar and Chat functions.
Lists can be manually or batch loaded via the Community Central import tool.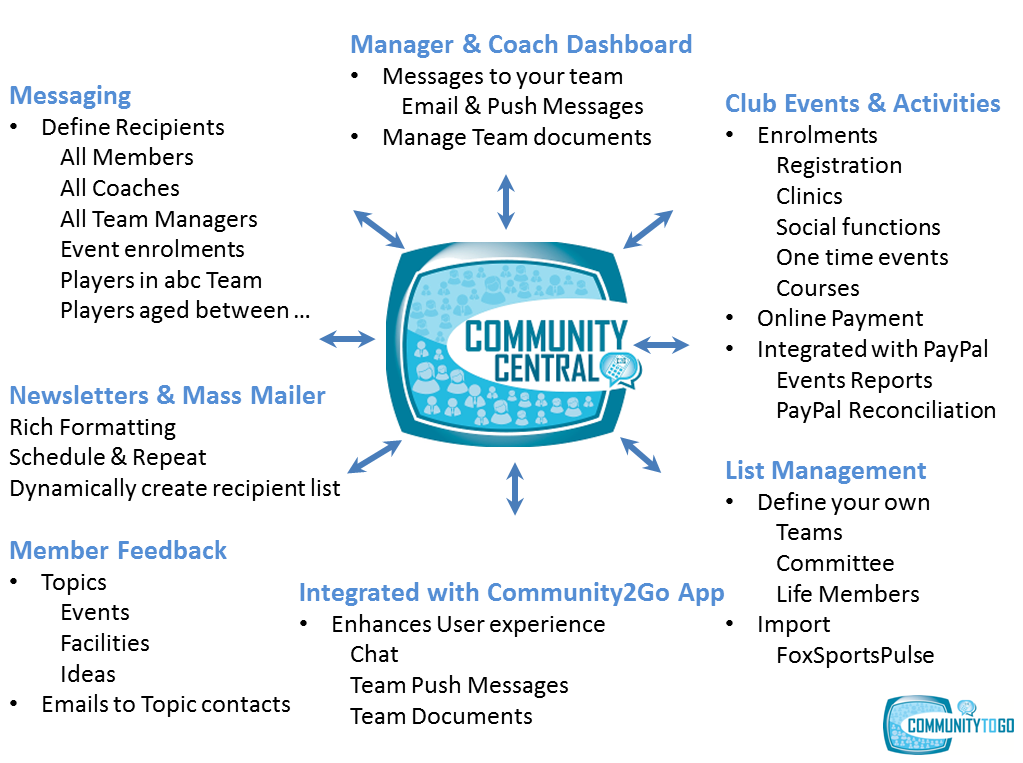 Community Central can be used to create and manage registrations for events including payments through PayPal eg community membership, club registration, social functions, clinics etc.
Basic – where the user self-registers eg social event
Clinics – where the user may choose multiple sessions to attend
Community Registration – where the user registers and is assigned a team from the club eg sporting teams.
There is also a Newsletter tool for periodic community-wide communication.